Holme Fen Boilies
In conjunction with Premium Carp Fishing (PCF) we have created an exclusive  boilie specifically designed for Holme Fen Fishery which we use to supplement our carp feed throughout the season. We believe in using the very best ingredients to aid growth rates and digestion, which is why our boilies contain a very high quality mix of fish meals and attractants. HFF boilies are designed to complement our specialist Carp farm pellets to create an exceptional dietary solution which fish readily accept as part of their overall food source. The exceptional growth rates of our carp are a testament to this.
We have a range of boilie and pellet packages below which you can purchase for your stay with us. Simply select the your chosen option and checkout using Paypal and reference your transaction ID. Your bait will be ready and waiting for you on your arrival at Holme Fen Fishery, should you require any bait left in our freezer then please contact us prior to your visit. This can be collected from Earith Lakes Fisheries (adjacent to HFF) by appointment.
HFF Mix Description
A mix of fishmeal's including Krill meal, a pre digested fishmeal and a Low temperature fishmeal making this specialist bait easily digestible and hence suitable for all year round fishing. CLO (ground bird food) creates consistency and texture.  Subtle attractors and flavouring is achieved using Brococell, Squid powder, Belachan, soluble fish liquid, Garlic, Molasses and Maple extract.
Boilie Packages
5kg deal £36.00 (14mm & 18mm)
includes 1x free pot of pop ups.
10kg deal £68.00 (14mm & 18mm)
includes 1x free pot of pop ups.
20kg deal £130.00 (14mm & 18mm)
includes 1x free pot of pop ups and 1x free pot of hard hookers.
Pellet Packages
The pellet we sell is the same pellet we supplement our carp with throughout the fishery.
25kg (9mm) – £27.50
Extra Large Sided Carp Mat
Suitable EXTRA LARGE slings and SIDED carp mats or cradles must be used – no flat or beanie mats allowed. If you do not have a large unhooking mat you can buy on from us and pick it up when you arrive. Enter your transaction ID and click 'Add to cart'!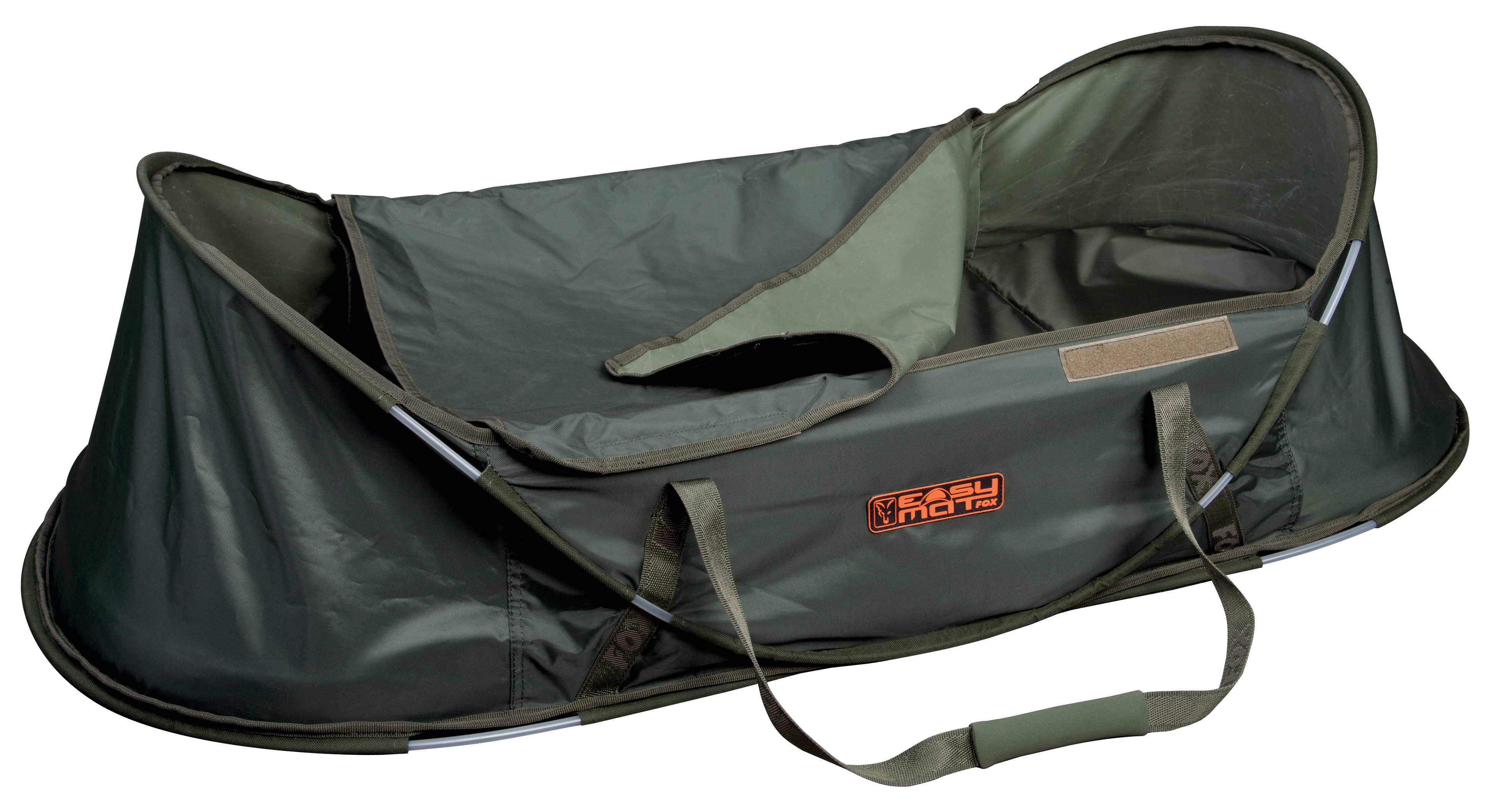 Features:
• Fish-safe protective cover
• Rapid set up and pack away
• Carry bag included
• 50mm foam base
Price £79.99
Order now
To order any of the above items in advance of your stay, please email info@holmefenfishery.co.uk
Click here to order